Contemporary African Art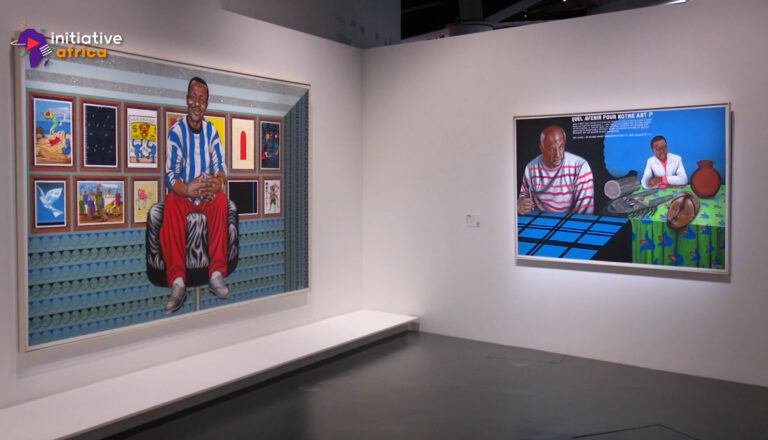 Heidi Ellison
"It is our time," says Pardon Mapondera, a young Zimbabwean artist, referring to the worldwide upsurge in interest in contemporary African art on the part of collectors, galleries, auction houses and art fairs. Mapondera is one of over 150 emergings and established artists whose work will be shown at the 1-54 Contemporary African Art Fair in London on October 14-17.
Mapondera, who creates colourful abstract textile works and lives in Cape Town, South Africa, sees the newfound global interest in African art as being "driven by the larger trend of inclusivity, away from the previous Western-centric focus."
Other artists participating in the fair credit communications technology with the newfound visibility and popularity of contemporary African art. Says Stephané E. Conradie, a Zambian sculptor who lives in South Africa, "Artists have the agency to publish their own work via social media and the Internet, curate their own exhibitions and form artistic collectives. The Covid 19 pandemic has proven how important it is to do this," she says, adding "I am sure that this agency has led to many African artists becoming noticed … free from the confines of the art world's economy and gallery systems."
Ugandan sculptor Richard Atugonza agrees. "I can sit in my studio," he says, "and someone from the United States is Instagramming me that they like my new piece." He sees such global connections as key to bringing "unutilized resources to the surface. We are rich in stories that haven't been told and rich in materials that haven't been explored."
"I think the time has come for Africa to write a new art history," says Angèle Etoundi Essamba, a Cameroonian photographer living in Amsterdam who spotlights African women in her work. "We are witnessing the very rich and dynamic creativity of talented artists whose works question our world, politics, the environment." With the emergence of social networks, she adds, this creativity can no longer go unnoticed.
While they don't feel the need to be labelled "African artists", these artists all take pride in their origins. "Being an African artist gives me a unique opportunity to draw attention to the various histories my identity and heritage are made up of," says Conradie, "This goes for all artists under the African banner – we have diverse perspectives and aesthetics."
Many of these talented artists find inspiration for both the content and materials of their work in their homeland. Pardon notes that many African artists are finding innovative ways to use materials that represent the societies they come from, such as recycled or discarded materials (like the world-famous Ghanian sculptor El Anatsui) or precious minerals.
Atugonza, who used to make his startlingly lifelike, fragmentary sculptures from burnt plastic, was inspired to switch to charcoal dust by a neighbour who made charcoal briquettes. She showed him how the "sculptural" briquettes were made, and he incorporated the process into his work. "When I created the first sculpture with it, I felt such an incredible growth in my work," he says. "[It] came from my community, and I named the first piece 'Limitless'."
From the community to the unlimited, contemporary African art is finally taking wing.
Now that it's out there, the only way is up.