How much of Africa's NFT art boom is hype?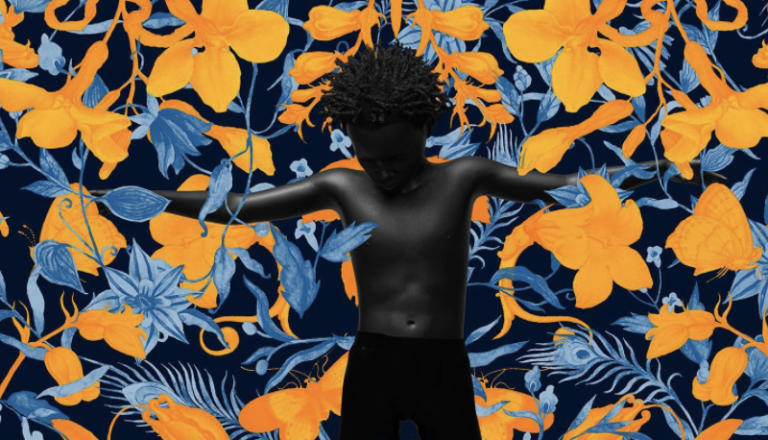 A look at Africa's booming NFT art market with a focus on obstacles and future growth potential | Niyi Okeowo
Michael Sommers
A look at Africa's booming NFT art market with a focus on obstacles and future growth potential, based on interviews with Nigerian digital artist, Niyi Okeowo, and Kenyan blockchain expert, Anne Kaluvu.
In October 2021, Nigerian artist Osinachi made history by becoming the first African crypto-artist to sell his non-fungible tokens (NFTs) at Christie's Europe. The $68,000 sale of digital  "paintings," made using Microsoft Word, attracted worldwide attention, with the media crowning the 30-year-old former librarian as "the most famous African crypto-artist".
While collectors have since been in hot pursuit of Osinachi's works, his high-profile success has inspired creators and entrepreneurs throughout the African continent and in Nigeria. Even before NFTs took off, by 2020, due in part to a devalued naira, and despite government restrictions, an estimated one-third of Nigerians used or owned cryptocurrency, a rate higher than that of any other nation. 
With Nigeria's sizable young, creative and connected population, the climate was ripe for the explosion of NFTs – a set of data stored in a blockchain used as a certificate of ownership that can be bought and sold using the cryptocurrency, Ether.
In November 2021, the renowned contemporary art fair, ART X Lagos, hosted "Reloading…", an exhibit devoted to NFTs created by African artists, co-curated by Osinachi. In addition to 30 galleries exhibiting digital art on screens, NFTs were auctioned online via the digital marketplace, SuperRare. Tellingly, every piece sold – for a minimum of one Ether ($4,500).
"The New Rock Stars"
Considered one of Nigeria's leading digital artists, Niyi Okeowo was among those who participated in "Reloading…" where his NFT, Indigo Child, was sold for 1.2 Ether, ($5,387).
He has referred to digital artists as "the new rock stars."
"NFTs offer a new way for African creators (not only digital artists) to get proper royalties and alternate streams of income to fuel their artistic endeavours." Okeowo says, adding,
"It puts your work in the global space; for me, it certainly opened my work to a new market of collectors/creators."
Anne Kaluvu, a Kenya-based blockchain expert and university lecturer is the founder of Women in Blockchain for Women Inclusion. She is also excited about NFTs' potential.
"It's such a positive trajectory for the art world, and for Africa especially. Statistics show that in Europe, people are still cautious. Meanwhile, Africans are leading the pack. Nigeria, in particular, has hit the road running. This small revolution is giving hope to so many young artists."
Obstacles and Challenges
Although Okeowo and Kaluvu are enthusiastic about the future of NFTs, obstacles and challenges remain. Lack of education creates barriers for women and older, more traditional artists. Lack of Internet penetration is a real and ongoing problem that Kaluvu calls "just sad." There are also the costs required to "mint" your NFT on a platform.
At $100-$200, these "gas fees" are too steep for many struggling artists.
Okeowo notes that the growth of NFTs has also led to scams; he himself was a recent victim. "Because it's a new scene, there are always people looking to take advantage of newcomers in the space."
Taking it to the Next Level
Like many heavily hyped crypto-phenomenons, some question the NFT art market's durability. Currently, NFTs comprise just 1 percent of the $50 billion global art market. 
Kaluvu is certain that blockchain is here to stay. "Yes there's hype in Africa about NFTs, but I want the hype to continue if it makes more people interested. People are changing their lives through NFTs and I hope and pray we will take this to the next level."